I became very interested in fashion during my sophomore year of college. I was studying for a degree in mechanical engineering and saw my first gateway on my phone during one of my classes. It was an Alexander McQueen show from the 1990s. I thought it was amazing.
I taught myself how to sew through online videos and started experimenting with clothes in between going to classes. I never had a formal education, but I always liked design. When it came to engineering, I was always interested in learning how to create tools or airplanes.
Fashion and engineering are strangely correlated in some ways. Creating clothes is all about structure, you often have to use math to create a pattern and make sure everything fits the body well. Complex mathematical theorems didn't really mesh with my love of fashion, but the design side did.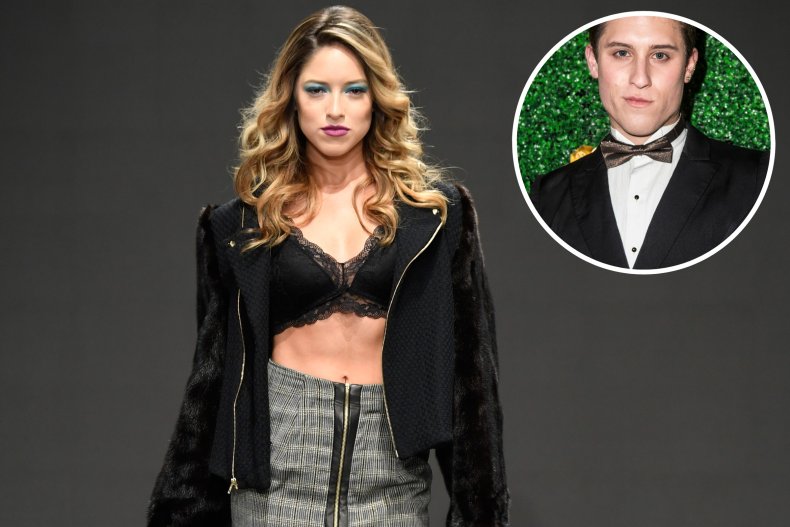 Founding a luxury fashion house
Finally, I did my first catwalk in Ohio. After that, I was scouted for Los Angeles Fashion Week and everything snowballed from there. I founded my own fashion house in 2014.
My most recent concert was in Dubai. It was my first international show and I thought it was going to be a short catwalk, but I was showing alongside the likes of Zuhair Murad, Blumarine and Valentino. I ended up winning an award called the Golden Forever Rose, beating several top designers, which was amazing.
I like to make high quality pieces that will last forever. I find that when you visit vintage stores, you tend to see designers like Alexander McQueen and Burberry, because they create such high quality pieces that last for many years.
Basic pieces for the perfect capsule wardrobe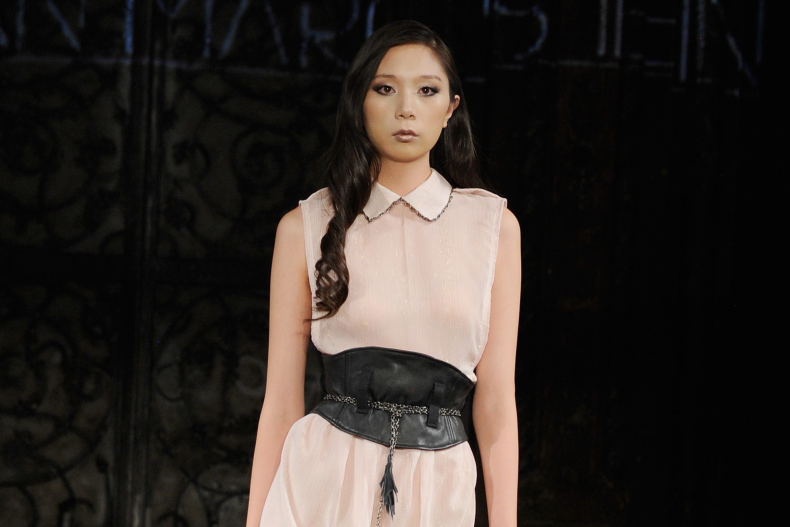 When it comes to wardrobe staples, a leather jacket is always great. In my eyes, it goes with everything; you can dress it up or down, wear it with jeans or a suit. I love leather, I always wear leather pants; in summer, winter or autumn.
I would suggest investing in a decent belt that can be paired with anything. With clothes, I tend to gravitate towards black, but I always have that one colorful piece that can go with everything, whether it's a jacket or a pair of pants.
I never leave home without a good pair of sunglasses, I think they are essential to any decent wardrobe. A pair of high quality shoes is always important to me; a pair of combat boots or some sort of mule. Again, I usually choose the color black.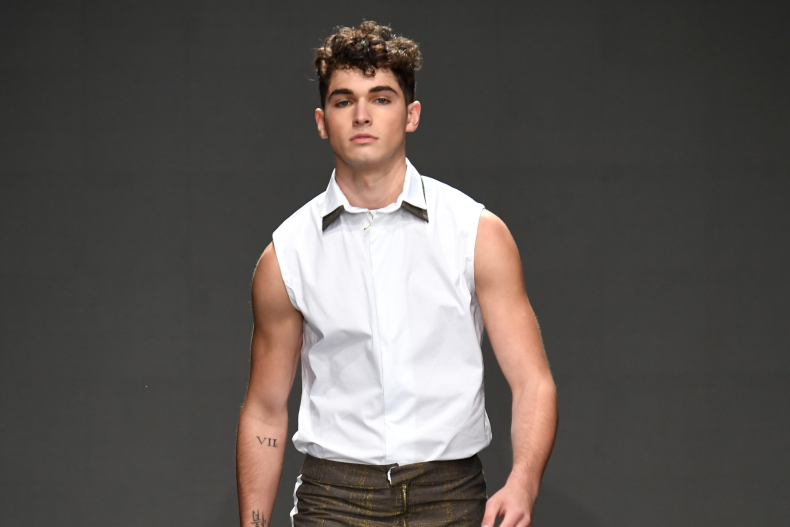 Color is mostly about how I feel. I often incorporate brighter shades into my style if I'm feeling bold; maybe a bright blue, yellow or pink. For me it's about standing out, but also about creating something that fits your personality.
When it comes to t-shirts, I usually go for something dressy. I really like shoulder pads, I think they go well with everything. Whether it's jeans or pants, I love a good pair of wide leg pants. Personally, I like pants that are a little longer than pants.
Dark jeans are great, because you can dress them up or dress them down. I wear them with a suit jacket or a blazer. I would definitely recommend a quality suit or fancy dress, whichever you prefer to wear.
Winter essentials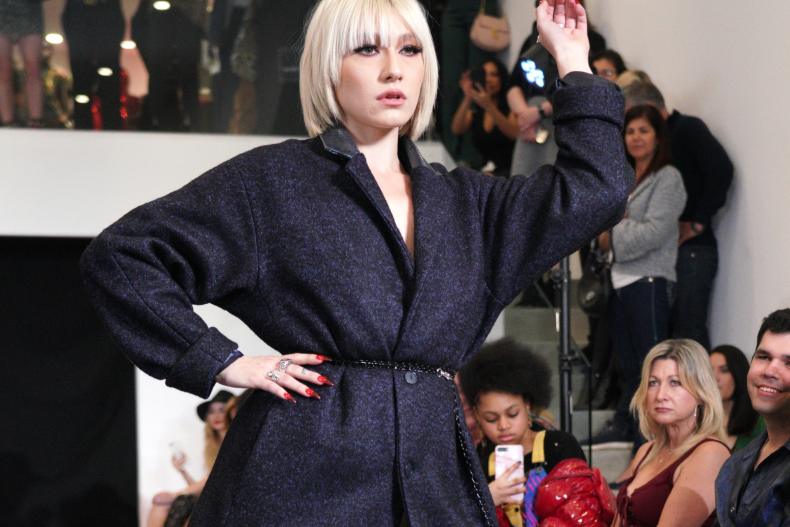 In winter, a good trench coat is important to me. However, you don't always have to go for something simple. For example, I recently bought a black peacoat with a giant embroidered design on the back. It's a winter piece, but you can wear it in spring, summer or fall, because it has those bright colors.
I like a nice sweater. Usually, I choose a softer material like cashmere, maybe with a nice round neck. Again, it doesn't have to be simple, you can choose a gradient piece, some studs or some leather.
Another essential for me is a scarf; I prefer an oversized piece, not just a simple little scarf, but one that can actually wrap around your body and become a dress. I love my hair, but I often wear a cute beanie in the winter.
I've been trying to stay away from sweatpants. However, when it's colder outside, I'll sometimes wear a nicer pair, but pair them with a leather belt. Maybe I incorporated a leather jacket or some metallics into the look. When dressing casually, I always add another element not only to make it more streetwear but to elevate it and make it more modern.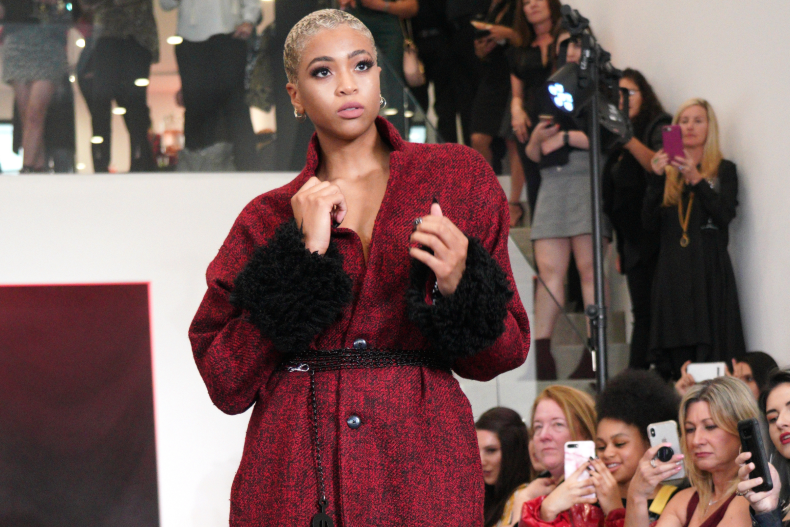 I would suggest adding a pop of color to your winter wardrobe, just to make sure it's not just monochrome. Maybe a navy combined with a black. Many believe that combining the two colors is a false step, but I believe that the two shades can be used with each other if they are different enough.
People are often afraid to combine similar colors, like light or dark pink, but I think that gradient can really accentuate certain parts of the body. When combining these shades, I think it's all about personal style; choosing colors that go with your skin tone and don't wash you out.
Everything I wear doesn't necessarily go together, but if it makes me feel good about myself, I go with it. I don't really care what other people think, fashion is personal expression. In my eyes, you don't dress for other people, you dress for yourself.
Recycling key pieces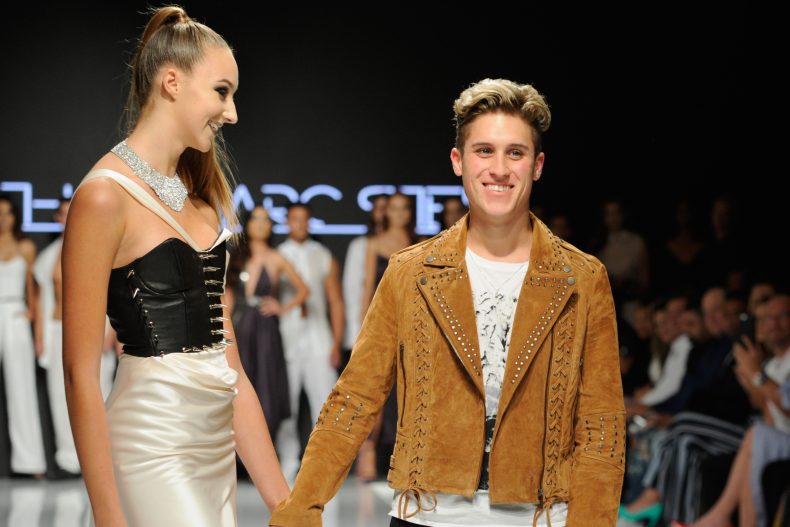 I always try to modernize my clothes. For example, if you were wearing a pink, gray or brown coat, you could add a cool belt around the piece. There are so many options for upcycling garments to turn them into statement pieces, but also elevate them to your preferred personal style.
I really love metallics, be it studs or beading, so you can take a simple black dress from the thrift store and add embroidery or studs to the bottom.
You could make the garment shorter, longer, looser or tighter, depending on the part of your body you want to accentuate; bring embellishments to emphasize what you want to make you feel better about yourself. Fashion to me is all about confidence.
Jonathan Marc Stein is a designer from Los Angeles who founded his eponymous fashion house in 2014. You can follow his Instagram page at @jonathanmarcstein or visit their website here.
All opinions expressed in this article are the author's own.
As I told Newsweek editor Monica Greep.