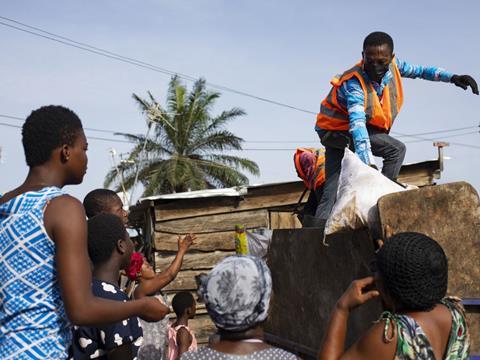 To explore the answers to this question, Elisabeth Skoda talks to Kristin Hughes, Director of Resource Circularity at the Global Plastic Action Partnership (GPAP), a multi-stakeholder platform hosted by the World Economic Forum. The partnership aims to bring together governments, businesses, international organizations and civil society to translate commitments into meaningful action – both globally and nationally.
Despite its functional advantages, plastic has been considered a "problem child" in the family of packaging materials, not least because of the highly visible problem of plastic pollution. Throughout the packaging value chain, work is underway to create a circular economy and solve the problem of plastic waste. Although the use of clean plastics appears to have peaked, according to the Ellen MacArthur Foundation's findings, progress is still slow. So how do we go about it?
ES: Everyone is talking about the importance of creating circular, sustainable economies around the world. The original plastic is often still the material of choice – why do you think this is?
KH: In 2021, the Minderoo Foundation published a report on investment in primary plastics, which showed who the largest producers and investors in primary plastics were. So how can we help those financial organizations considering investing in recycled plastics? We have noticed that the price of clean plastic does not reflect the environmental costs. The raw materials for plastic, for example, are heavily subsidized and invested in by both governments and private investors, making it cheaper. Companies that use plastic look at their bottom line and opt for pure plastic. The shift here is really key. If brands and investors in the plastics value chain could consider different investments that would allow them to act earlier and establish partnerships and infrastructures that can achieve recycling targets without losing their own investments, that would be a great move.
ES: Why is basic plastic so subsidized and invested in?
KH: There is a long history of investment in this area and sometimes that is hard to break and hard to move. It's like having a huge tanker at sea. You can only turn it slowly.
The challenge is: why would someone invest in something new when they have a proven area of ​​investment that yields rich returns. There are many different steps that we need to consider in order to make this shift happen. One step can be policies. Governments could set the stage for ways to attract long-term investment and stimulate interest. At GPAP, they are working with policy makers to consider where the barriers are for investors to shift from clean plastics to recycled plastics.
It's a chicken and egg situation. There are tangible financial opportunities that can drive policy change, but we also need favorable policies to encourage and accelerate investment, including blended finance. When someone takes the first step, that opportunity and momentum will increase.
GPAP has published a publication called Unlocking the Plastic Circular Economy: Case Studies on Investment, a collection of case studies that show how policies can stimulate investor interest and how this interest can support wider policies – a virtuous cycle. Renewable energy sources are cited as an example. Investors were hesitant a decade ago, but as soon as one company started investing and governments created an enabling environment, investment and ROI followed. We want to try to create the same momentum and shift to circular plastics.
ES: Can you give me some examples of successful policies that have already brought about change?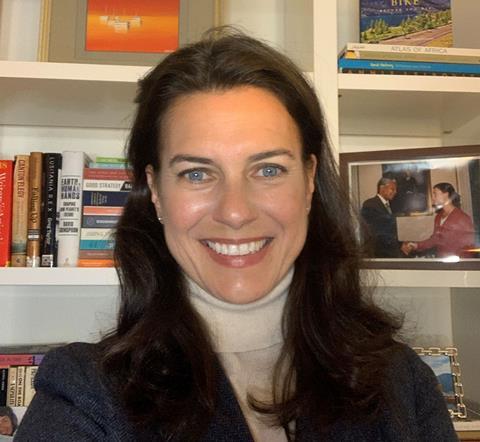 KH: National governments can communicate their position on plastics to markets and signal that they will take on some of that risk themselves. GPAP operates primarily in developing markets by investing in management infrastructure. In Indonesia, for example, with our first flagship pilot project, the National Plastics Action Partnership, we worked directly with the government to try to align policy initiatives with stakeholders across the value chain to achieve the goal of reducing plastic leakage in the sea by 70% by 2025 and achieving near-zero plastic pollution by 2040. Plastics manufacturers and processors are noticing that there is momentum. Thanks to the cooperation of the government, they started taking action.
Business as usual cannot be sustainable. We are helping Indonesia transition to a circular economy and remove some of the barriers to new investment.
Similarly, EPR schemes are being designed and promoted in a few other countries. We want to ensure that funds from these EPR schemes go back to supporting the circular economy and not just raising funds for the Exchequer. Money should flow back into the circular economy space for innovation – upstream for business models and downstream through collection, sorting, recycling and support for the informal sector, which is often left unsupported but plays an important role.
Of course we look down on recycling. However, it is equally important to look up, not only at the source of clean plastic, but at the need for innovation and consider what materials can be substitutes for plastic, or if there is single-use plastic that we simply do not need anymore.
ES: What are the obstacles to the further spread of such initiatives around the world and how can these obstacles be overcome?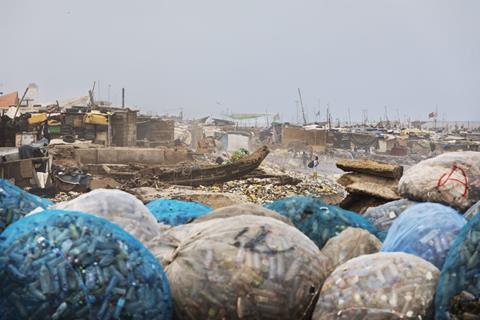 KH: Governments are always thinking about which policies to prioritize and where to invest first. Through the publication I mentioned above, we as the Global Partnership for Plastic Action are identifying the gaps when it comes to unlocking the plastic circular economy and trying to find solutions that would help governments prioritize plastic pollution, from an investment perspective, as well as from a development perspective, says policy frameworks that encourage investment in this space.
We are aware that increasing the volume of investments at the project level is still a big challenge. But we've worked with companies like Coca-Cola, SUNREF and UBS who have invested and seen a return, not just on a CSR level. Of course, the opportunities for large-scale investment need to be further increased. I believe we have a threefold opportunity here where we can help the planet and maintain economic growth and positive returns.
As I mentioned before, where there is one investment, others will begin to follow. Some smaller organizations like Circulate Capital and Loop Alliance are making small, targeted investments and achieving returns, but we want to get traditional investors to invest at scale.
ES: In November of this year, heads of state, environment ministers and representatives of 175 countries supported the UN resolution to eliminate plastic pollution and create a legally binding agreement on plastic waste. What are your thoughts on the immediate/longer term effects of this?
KH: Just getting to the point where you table a treaty can take years, so it's been fantastic to see these countries come together and unite for a UN treaty on plastic pollution and a legally binding agreement that they need to complete by the end of 2024 .
We only have two years to shape something important. More than anything, the exciting thing is that this puts plastic waste high on the agenda, and we know that there is a huge economic opportunity for financial institutions and governments.
The Global Partnership for Plastic Action is working to create a tool to enable governments to assess their plastic waste streams and create national action plans, and this is a large part of what is already being discussed in the treaty. We hope to be able to help more and more countries as part of the treaty, develop national action plans and identify funding opportunities. It is clear that international cooperation, more than ever before, can only be achieved if it is built on a foundation of trust, alignment and a shared vision, and we want to bring all of these together. By securing this ambitious global agreement, we believe that not only does every part of society have a role to play, but we have a great opportunity to connect the dots.
We know that the linear approach will no longer work. The treaty encourages collective action. We are looking to share our insights from our successful pilots and the strategies we have already outlined with other countries as they go through the treaty process in the coming years.
We believe we are very well positioned to continue building this multi-stakeholder approach through a neutral inclusive platform that will build a common ground for governments, businesses, financial institutions, non-profit innovators and the informal sector to all come together and align. common approach.
We have an ambitious goal of supporting 25 countries by 2025. By connecting the dots, we may be able to get to more places even sooner, as there are opportunities for joint action in society.